Best Hot Selling Large Dog Leads Pet Soft Reflective Nylon Braided Rope Dog Leash Supplier
Xiao Budian Pet Products (Suzhou) Co., Ltd. Best Hot Selling Large Dog Leads Pet Soft Reflective Nylon Braided Rope Dog Leash Supplier
XDTLLEC0084

MOQ: 100 pieces

Application:Large Dog
Skin beauty: ozone rejuvenation, sterilization, and anti-inflammatory, acne, common warts, senile warts, flat warts, molluscum contagiosum, verrucous nevus, sebaceous nevus, granuloma, miliaria, verrucous verruca, skin tags, various pigment Moles, corns, crickets, freckles, etc.

Parameter
Fabric: Nylon
Weight: 200 g
Color:Red, Black, Blue, Green, Pink
Logo:Customized
Size:150*1.2 CM
Sample Time: 10 days after deatails comnfirmed LOGO.
Delivery Time:20 days after prepayment received based on the customized sample is confirmed

Advantages:

1. Suitable for medium and large Dogs weighing 20 to 150 pounds. It can withstand the strong pulling force generated when your dog rushes forward, ensuring your pet's safety.

2. This strong dog leash is woven by reflective materials which can keep you and your dog safe for night walking. even if you accidentally let your dog escape, you can quickly find it through reflective leash

3.With a soft padded sponge handle that make you feel comfortable for long-term walking with your dogs;Protect your hand will not be injured by the leash when you having a suddenly strong pulling force. Just enjoy a long-term happy walking with your lovely dogs.

4. High-strength dog leash woven from multiple small nylon threads, with light weight but very high toughness,good softness and durable can be used for a longer time;you can use this strong dog leash to control your dog but your dog won't feeling any uncomfortable due to this light weight leash.

Xiao Budian Pet Products (Suzhou) Co., Ltd. is familiar with the process of foreign trade import and export business.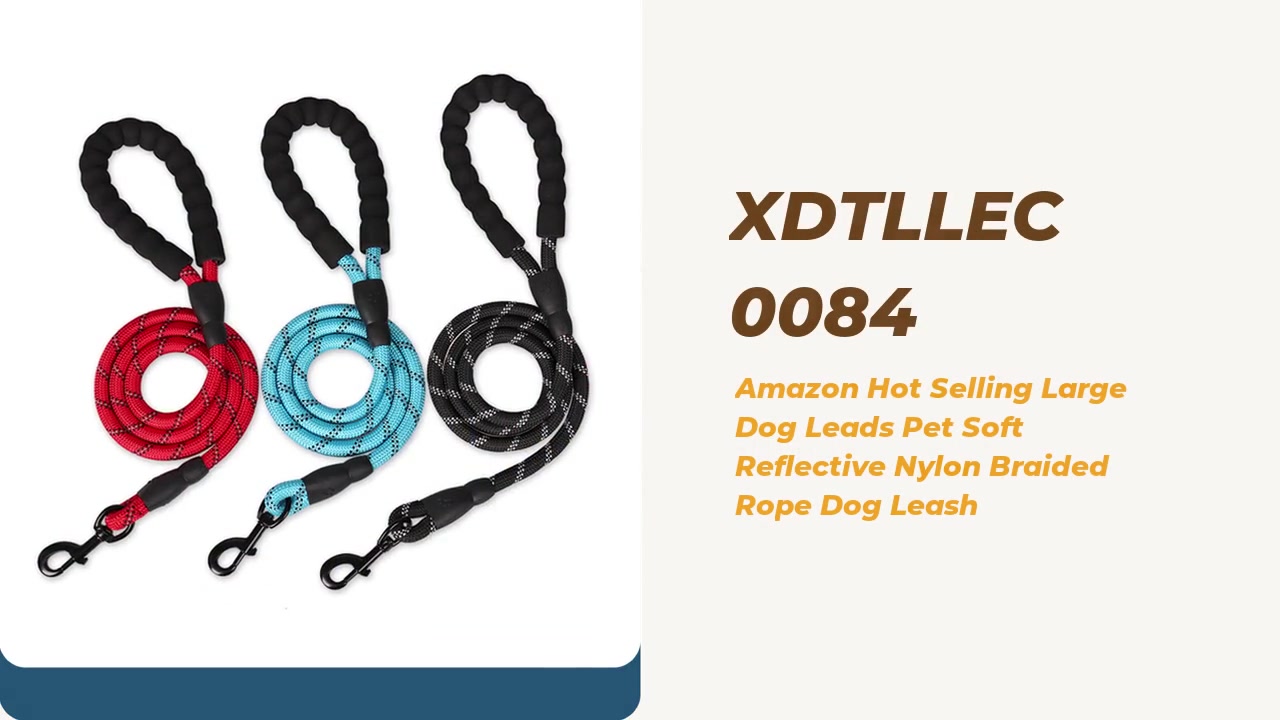 Add a comment
Comment
If You Have More Questions, Write To Us
Just tell us your requirements, we can do more than you can imagine.